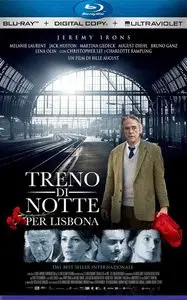 Treno di notte per Lisbona (2013)
Night Train to Lisbon
A Film by Bille August
BRrip | MPEG-4 Visual | AVI | 720x408 | Xvid @ 1989 Kbps | 01:51:37 | 5% Recovery | 2.1 GB
Languages Available: Italian AC3 @ 640 Kbps CBR | Subtitle: English, Portuguese, Arabic (.srt)
Genre: Mistery, Romance, Drama, Thriller
La vita di Raimund Gregorius è ben organizzata, ma monotona e prevedibile. Il 57enne professore di latino vive in un piccolo appartamento a Berna, ogni giorno si reca a scuola dove insegna una materia che suscita poco interesse negli studenti, la sera, non potendo dormire, gioca da solo a scacchi. Il giorno che cambierà per sempre la sua vita inizia come qualsiasi altro… Mentre Raimund attraversa il ponte che lo conduce a scuola vede una giovane donna con un cappotto di pelle rossa che si sta per gettare nel fiume. Le salva la vita, ed inconsapevolmente, lei salva la sua. Lei lo accompagna a scuola. Lungo la strada lui le chiede se avesse realizzato che avrebbe potuto cambiare la sua vita in un solo istante. Quando l'enigmatica giovane donna dimentica il soprabito in classe, Raimund, sotto l'occhio stupito dei suoi alunni, l'afferra e le corre dietro. Non riesce a trovarla, ma nella tasca trova un libro e un biglietto del treno per Lisbona. Arriva alla stazione appena prima che il treno parta. La donna è introvabile e, inspiegabilmente, all'ultimo momento, Raimund sale sul treno. Nel viaggio inizia a leggere il libro appena trovato, un profondo lavoro di Amadeu Prado, un dottore portoghese, rivoluzionario e filosofo. "Se così fosse, che viviamo solo una piccola parte della nostra vita, cosa succede al resto?" Arrivato a Lisbona Raiumund è impaziente di conoscere l'uomo le cui parole lo hanno toccato cosí profondamente.
IMDB Rating: 6.5/10
.: Storyline :.
About an aging Swiss professor of classical languages who, after a chance encounter with a Portuguese woman, quits his job and travels to Lisbon in the hope of discovering the fate of a certain author, a doctor and poet who fought against Portuguese dictator Antonio de Oliveira Salazar.
[ About file ]
Name: Treno.Di.Notte.Per.Lisbona.2013.iTALiAN.BRRip.XviD-R3V.avi
Date: Fri, 11 Oct 2013 15:33:30 +0200
Size: 2,211,440,640 bytes (2108.994141 MiB)
Note: Analysis not complete
[ Generic infos ]
Duration: 01:51:37 (6696.963691 s)
Container: AVI OpenDML indexes multi-chunks
AVI has index: Yes
Total tracks: 2
Track nr. 0: video
Track nr. 1: audio
ISFT: VirtualDubMod 1.5.10.3 |
www.virtualdub-fr.org
|| (build 2550/release)
Junk: VirtualDubMod build 2550/release
[ Relevant data ]
Resolution: 720 x 408
Width: multiple of 16
Height: multiple of 8
[ Video track ]
FourCC: xvid/XVID
Resolution: 720 x 408
Frame aspect ratio: 30:17 = 1.764706 (~16:9)
Pixel aspect ratio: 1:1 = 1
Display aspect ratio: 30:17 = 1.764706 (~16:9)
Framerate: 23.999981 fps
Total frames: 160,727
Frames RIFF AVI: 156,795
Stream size: 1,665,327,998 bytes (1588.18054 MiB)
Bitrate: 1989.352893 kbps
Qf: 0.282168
Key frames: 1,606 (0; 300; 600; 654; 775; … 160529)
Null frames: 0
Min key int: 1
Max key int: 300
Avg key int: 100.079078
Delay: 0 ms
[ Audio track ]
Audio tag: 0x2000 (AC3)
Channels: 6
Chunks: 160,715
Stream size: 535,751,680 bytes (510.932617 MiB)
Bitstream type (bs): AC3
Chunk-aligned (bs): No
Bitrate (bs): 640 kbps CBR
Sampling frequency (bs): 48000 Hz
Mode (bs): 3 front, 2 rear, 1 LFE
Preload: 480 ms
Max A/V diff: 499 ms
Delay: 0 ms
[ Video bitstream ]
Bitstream type: MPEG-4 Part 2
User data: XviD0050
QPel: No
GMC: No
Interlaced: No
Aspect ratio: Square pixels
Quant type: MPEG
[ Profile compliancy ]
Selected profile: MTK PAL 6000
Resolution: Ok
Framerate: 23.999981 <> 25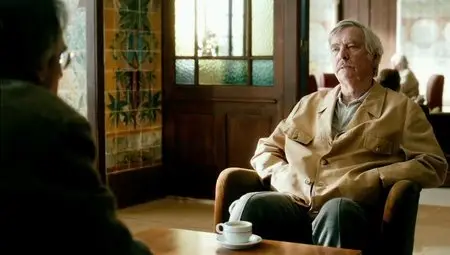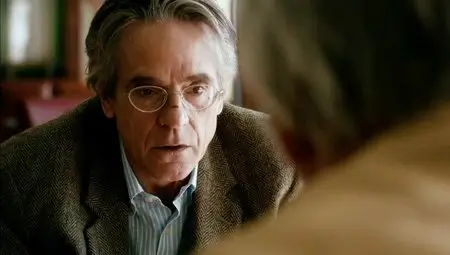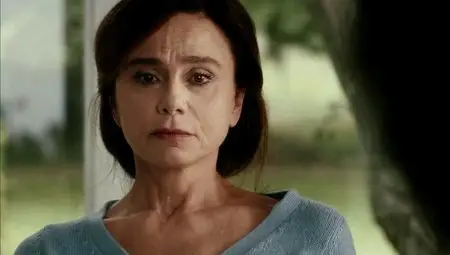 TITOLO ORIGINALE:
Night Train to Lisbon
USCITA CINEMA: 18/04/2013
GENERE: Drammatico
REGIA: Bille August
SCENEGGIATURA: Greg Latter, Ulrich Herrmann
ATTORI:
Jeremy Irons, Mélanie Laurent, Martina Gedeck, Bruno Ganz, Charlotte Rampling, Jack Huston, Tom Courtenay, August Diehl, Lena Olin, Christopher Lee
Ruoli ed Interpreti
FOTOGRAFIA: Filip Zumbrunn
MONTAGGIO: Hansjörg Weissbrich
MUSICHE: Annette Focks
PRODUZIONE: Studio Hamburg Filmproduktion e C-FILMS AG , in coproduzione con Cinemate SA, C-Films e TMG Tele München Group, Swiss television SRF e Teleclub AG, in cooperazione con ZDF
DISTRIBUZIONE: Academy2
PAESE: Svizzera, Germania, Portogallo 2013
DURATA: 110 Min
FORMATO: Colore
Sito Ufficiale
SOGGETTO:
Tratto dal romanzo Treno di notte per Lisbona di Pascal Mercier pubblicato in Italia da Mondadori
Info
:
From comingsoon.it

Recovery Volumes (.rev)

Recovery volumes or .rev files are special files which can be created by WinRAR/RAR and allow you to reconstruct missing and damaged files in a volume set. They can
only be used with multi-volume archives.

This feature may be useful for backups or, for example, when you post a multivolume archive to a newsgroup and some of the subscribers did not receive some files. Reposting recovery volumes instead of usual volumes may reduce the total number of files to repost.

Each recovery volume is able to reconstruct one missing RAR volume. For example, if you have 30 volumes and 3 recovery volumes, you are able to reconstruct any 3 missing volumes. If the number of .rev files is less than a number of missing volumes, reconstructing is impossible. The total number of usual and recovery volumes must not exceed 255 and the number of recovery volumes must be less than the number of RAR volumes.

WinRAR reconstructs missing and damaged volumes either when clicking on .rev file, or when using rc command or automatically, if it cannot locate the next volume and finds the required number of .rev files when unpacking.

You may use the "Recovery volumes" option in the Archive name and parameters dialog or a similar option also appears in the Protect archive command to create recovery volumes. In the command line mode you may do it with -rv switch or rv command.

Original copies of damaged volumes are renamed to *.bad before reconstruction. For example, volname.part03.rar will be renamed to volname.part03.rar.bad.

From Win-rar.com
Please DO NOT MIRROR
If you'll find that my links are dead please let me know through the Private Messages.
>>> Visit My Blog Here <<<
Subscribe to My Newsletter!