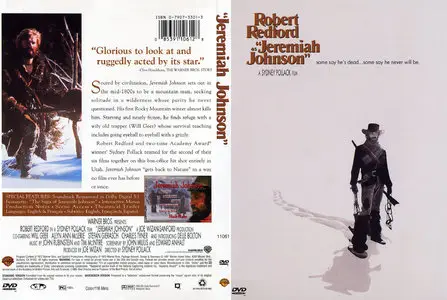 Jeremiah Johnson (1972)
DVD5 | VIDEO_TS | NTSC, 16:9 (720x480) VBR | HQ Cover | 01:59:39 | 4.37 Gb
Audio: #1 English AC3 5.1 @ 384 Kbps; #2 Français AC3 1.0 @ 192 Kbps | Subs: English, Français, Español
Genre: Adventure, Drama, Western
Years before Kevin Costner danced with wolves, Robert Redford headed to the mountains to escape civilization in Sydney Pollack's wilderness western. Around 1850, ex-soldier Johnson (Redford) decides that he would rather live alone as a mountain man in Colorado than deal with society's constraints. After a series of setbacks, he meets grizzled mountain veteran Bear Claws (Will Geer), who teaches him how to survive. Jeremiah strives to live as peaceably as possible in the rugged environment, trading with the native Crow tribe, adopting a boy (Josh Albee) after his family is massacred, and even marrying the daughter (Delle Bolton) of a Flathead chief in order to avoid confrontation.