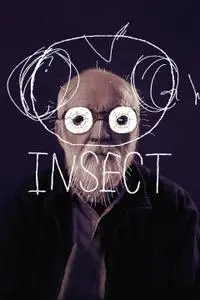 Insect / Hmyz (2018)
Blu-Ray | BDMV | AVC, 1920x1080, ~22.6 Mbps | 1hr 37mn | 21,4 GB
Czech (Čeština): AC3, 2 ch, 384 kbps
Subtitles: English, Spanish, French, German, Czech
Genre: Comedy, Drama
Amateur actors rehearsing "Pictures from the Insects' Life". The actors find themselves living out their characters' roles and hallucinating insects. "Insects", is intercut with the creative process of the film itself and interviews with the actors about their dreams.