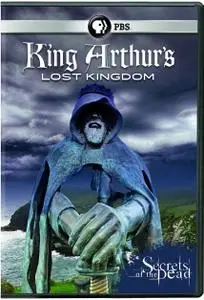 King Arthur's Lost Kingdom (2019)
DVD Video | NTSC 16:9 | 720x480 | 0hr 55mn | 3.46 Gb
DVDRip | MKV | AVC, ~ 1700 kbps | 720x480 | 0hr 55mn | 778 MB
English: AC3, 2 ch, 256 kbps | Subtitles: English
Genre: Documentary
In the fifth century, the future of Britain hung in the balance. After four centuries of Roman occupation and leadership, the Romans up and left, leaving the nation vulnerable to an invading Anglo-Saxon horde - or at least that's what the fragmentary historical texts record. The truth is no one really knows what happened, and this pivotal moment in history has been shrouded in mystery - until now.