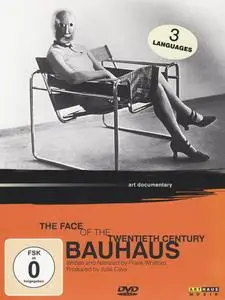 Bauhaus: The Face of the 20th Century (1994)
DVDRip | MKV | 698x508 | x264 @ 2529 Kbps | 50 min | 1,08 Gb
Audio: English, Français, Deutsch - each track AC3 2.0 @ 192 Kbps | Subs: English, Deutsch
Genre: Documentary
Founded in 1919 in the Eastern German city of Weimar, the Bauhaus was the first art school after the World War to put new ideas and controversial thoughts into practice. Called the 'greatest design institution of the 20th century', it has been a major influence on the aesthetics of architecture, painting and other fields of the arts. The utopian aspirations of the disappointed soldier Walter Gropius eventually attracted students from all over Germany to learn with skilled teachers such as Paul Klee, Vasily Kandinsky, Oskar Schlemmer or Joseph Albers…..