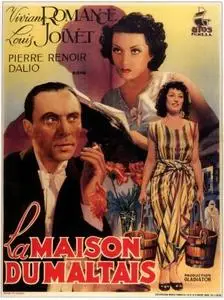 Sirocco (1938)
DVDRip | MKV | 700x576 | x264 @ 3640 Kbps | 88 min | 2,37 Gb
Audio: Français AC3 2.0 @ 192 Kbps | Subs: English, Français
Genre: Drama
Town trollop Safia, much against her better judgment, falls in love with Matteo, a beggar and mystic in the native quarter of Sirocco. She flees to France, first as the mistress and then wife of a wealthy archaeologist, and bears him Matteo's child, whom he believes to be his own. Complications arise years later when Matteo finds Safia, and a ring of blackmailers uncover her past and exposes her to her husband.